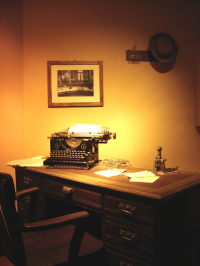 Cheryl Marie Moore, RN
You might be asking yourself about the Registered Nurse title behind my name. Why does a Registered Nurse want to write? What can she contribute to the literary world? This portfolio provides you the opportunity to join me in reflecting on my journey and what led me to my current career path. I haven't always been a nurse. Actually, my career path has led me down many different avenues.
I am currently a nurse, a certified AromaTouch therapist, trilingual translator, paralegal, teacher, member of the Board of Nursing and a lifelong advocate for natural approaches to health and healing.
I have long been interested in natural medicines. My study of essential oils stimulated my discovery of how effective their medicinal qualities are, and this interest has led me to make a full exploration of all their life-enhancing qualities.
I worked as a Paralegal for many years and was even determined to be an attorney. If you ask my close friends and family, I can argue my case till I am blue in the face, but an illness in 2004 changed my world and, after many battles lost with doctors, I decided to take my health into my own hands.
Expertise I love writing about nutrition, health and holistic healing but I will write about a range of topics.
Skills I am currently a Registered Nurse but have a background as a Third Grade School Teacher, Paralegal, Phlebotomy Teacher, Spanish Translator, and Editorial Editor for my college newspaper and I am a Wellness Advocate with a passion for essential oils.
Location Somewhere in the internet